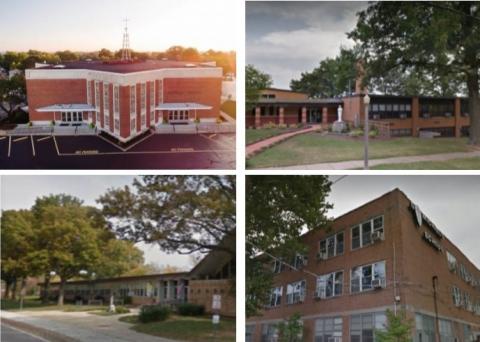 Dear Parents,
Thank you for your interest in Holy Cross Academy. Holy Cross Academy (HCA) is the result of collaboration among five Catholic parishes in Crestwood, Affton, Webster and Shrewsbury: Annunciation, Our Lady of Providence, St. Michael the Archangel, Seven Holy Founders and St. John Paul II. Our school operates on four parish campuses, including a preschool, two elementary campuses (K- 5th Grade) and one middle school campus (6th - 8th Grade). This unique model is built on a belief that together we can offer the best possible Catholic education to the children in our parishes.
Established in 2012, HCA is committed to an innovative program based on the best educational practices, including standard based curriculum and grading, differentiated instruction to meet the needs of individual students, and a curriculum and program specifically designed to meet the needs of middle school age students. With over 700 students from our five member parishes, we offer a new model of Catholic education for the St. Louis area and we are eager to share our success with your family. We hope that you will explore the advantages of a Holy Cross Academy education with us by scheduling a visit to any of our four campuses. You can schedule a visit to by calling 314-475-3436 or by completing the form on our website at https://www.holycross-stl.org/.
Mission
Our Mission is to provide the highest quality academic program where each student develops spiritually, intellectually and socially. Rooted in the message of Jesus Christ and in the Catholic tradition, we strive to prepare our students to live a faith-filled life.
Purpose
Catholic faith formation is the hallmark of Holy Cross Academy. Students not only learn about their faith, but also practice it with daily prayer, weekly liturgies, sacramental preparation, retreats, and service opportunities. Faith is not just something that our students learn about or do, it is woven into the daily life of the Holy Cross Academy student.
Quality
At HCA students receive an individualized approach to learning that includes:
Curriculum Based Grading, which measures a student's ability to master specific skills.
A 1:1 Chromebook program using Google Classroom.
Guided reading and IXL programs which tailor reading, language arts and math instruction to each student's ability.
A middle school program that emphasizes high school preparedness through a differentiated curricular program and student-centered learning.
Dynamic Community
At Holy Cross Academy your son or daughter will grow religiously, academically and personally. We take pride in our extensive co-curricular program and unique middle school elective program. Both of these programs recognize that essential parts of the elementary school experience should create opportunities for students to grow emotionally, socially and physically, as well as academically and religiously.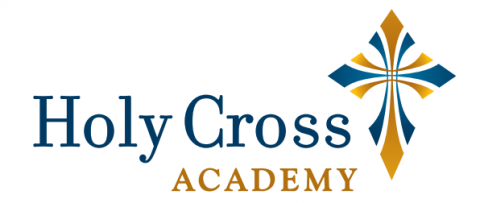 Statistics
A staff of 6 Learning Consultants who are engaged with all students, not just those who are struggling.
Holy Cross Academy operates on 4 parish campuses, with one campus designed to meet the specific needs of middle school students.
HCA has an extensive early childhood education program with 222 students enrolled in our preschool, beginning at age 2.
Holy Cross Academy was the recipient of a $60,00 grant from the Beyond Sunday Foundation to develop our STREAM program.
Over $260,000 was awarded in 2018-19 as financial assistance to HCA families.
An average class size of 13 and a low student teacher ratio of 10:1, allows teachers to meet the academic needs of all students.
16 West Glendale Road
Webster Groves, MO 63119
United States