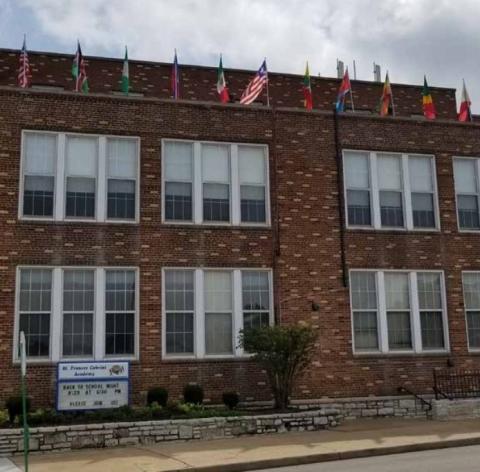 Thank you for taking the time to learn more about St. Frances Cabrini Academy. Through the grace of God and the blessings of many, we are able to provide a truly unique educational experience for our students. Our population reflects our world (many cultures) and our faculty and staff create our community (one family).  In the tradition of Mother Cabrini, we strive to provide a faithful education with an emphasis on academic excellence and community care. Our faith guides us to share the gifts we have been given and to discover God's plan for each of us. In addition to our academic offerings, we connect our families with services throughout the St. Louis community.  As you browse our website, you will certainly notice our strengths and our dreams but we invite you to visit in order to truly experience who we are. Come as you are, we welcome you to the Cabrini family!
Mission
St. Frances Cabrini Academy is a Catholic elementary school that educates by nurturing the growth of each child's mind, body, and spirit. We celebrate our diversity while acting together to proclaim the Gospel. We commit ourselves to justice, the value of a quality education for all, and the vibrancy of the city of St. Louis.
Purpose
St. Frances Cabrini Academy is a school of choice for people from all economic levels, ethnic backgrounds, and faith traditions. Through experiences and interactions, our students gain confidence and compassion. Weekly attendance at Mass (Fridays at 10:00 AM) allows our community and our relationship with God to grow.
Quality
Our academic program strives to challenge students to reach their potential. We offer a comprehensive curriculum including Physical Education, Art, and Music. We provide academic support and enhancement through the English Tutoring Program (ETP), Title services, integrated Chromebooks, Geography Bee & Spelling Bee participation, Dancing Classrooms, accelerated reading (AR) program, and an 8th grade musical.
Dynamic Community
Enrichment opportunities are available through a variety of clubs including Mission, Art, Gardening, Girls on the Run, and individual music lessons and sports teams.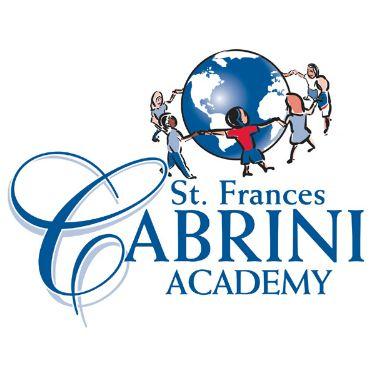 Statistics
18 ZIP codes represented at St. Frances Cabrini Academy
95% of students receive tuition assistance
11:1 average Student:Teacher ratio
An average of 168 students are enrolled.
15 nationalities are represented at St. Frances Cabrini Academy
63% Catholic and 37% other faith traditions are represented
3022 Oregon Avenue
St. Louis, MO 63118
United States