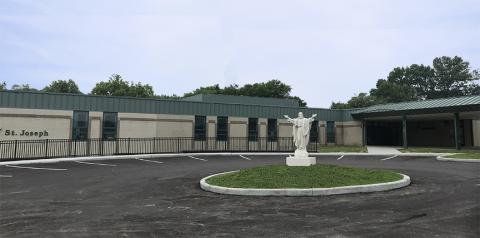 Welcome to St. Joseph School, where God is first and our children learn to appreciate all the blessings of life and family and community. This outstanding school is part of Jefferson County and, like many schools, is an unknown jewel. We are the best kept secret and wish to invite you to come, see and stay. We have room for you and are conveniently located off of Interstate 55. Our Pastor, Fr. Daniel Shaughnessy, is a supportive and caring shepherd of our entire parish community including the school. He works closely with the principal and teachers. The Apostles of the Sacred Heart of Jesus are also committed to serving at St. Joseph and are members of the parish community. Our diversity and over 110 year history testify that our core values have served us well. Those values are formed in faith, shaped by tradition, nurtured as family, encircled with care and empowered by life. You are important to the Church and to our community. You are welcome to pray with us and entrust your children to a nurturing and vibrant community of faith and a school of excellence. We are waiting to welcome you to our community.
Sister Carol Sansone, ASCJ
Principal
Mission
Saint Joseph School, a Catholic co-educational elementary school, promotes academic excellence rooted in Gospel values, fosters the formation of minds, hearts and spirits and encourages growth in responsibility and service.
Purpose
All faiths are welcome but all attend religion class and twice-weekly Mass (once with their level and one all-school Mass). Reconciliation is offered several times during the year for students; service and social justice concerns are approached in an age appropriate/grade level by the homeroom teachers. Prayer and praying are taught and lived. Our pastor and priests are active in our school. A seminarian teaches religion and six Apostles of the Sacred Heart of Jesus serve in the school.
Quality
Our teachers are prepared to lead, teach, care and deliver an exceptional program. Our pastor, religious sisters and priests work alongside our lay teachers to nurture our students and prepare them to accept glory and disappoint in age appropriate manner. We build students of faith and family after the model of St. Joseph and the Sacred Heart of Jesus; all else flows from the welcoming, outstretched arms of the Sacred Heart for all who come on our property.
Dynamic Community
We provide 21st Century skills by working with parent and community leadership groups. Based on gospel values, we find ways to collaborate to provide excellence and develop leadership in our Church and academic promise in the classroom. We work with modified block scheduling and collaborate with such organizations as the Missouri Botanical Garden, the St. Louis Art Museum, and the Saint Louis Symphony Orchestra. In addition, older students work with the Rock Community Fire Protection District's CERT program.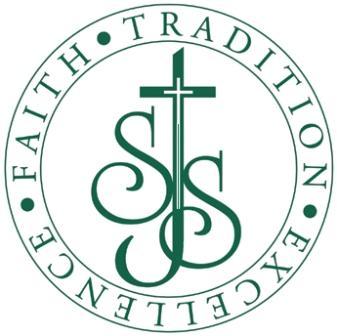 Statistics
Enrollment of 365, with class sizes of 16-20 (2 homerooms per grade)
Makerspace lab was created in 2018, Computer Science begins in Kindergarten
PK has "tech tubs" with 5 iPads, and each K-8 classroom has tech tubs with 5 Chromebooks. School-wide computer carts with 50 Chromebooks and 30 iPads (90 Chromebooks and 3 carts are on order).
5th Grade works extensively with food pantry that serves 120 residents weekly
Won Platinum Banner and Leadership With Distinction Awards in the Saint Louis University Clavius Project robotics competition
Newly renovated (2020) Science Lab and Virtual Reality class cart
6024 Old Antonia Road
Imperial, MO 63052
United States